Somehow, we managed to score an interview with The Simpsons' resident oddball, Ralph Wiggum. Apparently, Ralph loves to cycle. Be warned, this interview may be hazardous to your brain…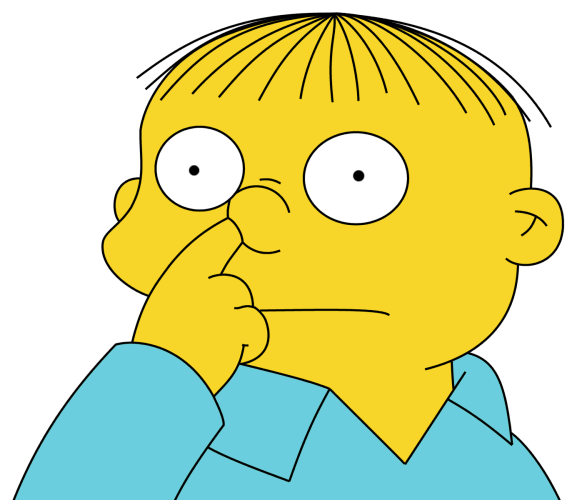 Mark: Hi Ralph, welcome to MTB Shorts.
Ralph: Hello. Where is cycling mommy?
Mark: Err…do you mean Wendy?
Ralph: Yes, she's nice. She smells like unicorns.
Mark: Um…okay then. So Ralph, do you enjoy mountain biking?
Ralph: I love fountain hiking. It's wet just like my bed!
Mark: No, mountain biking.
Ralph: I'm Ralph. Who are you?
Mark: Ralph, it's me – Mark. Remember?
Ralph: Hello Mark. Choo-Choo!
Mark: Okay Ralph, do you like bicycles?
Ralph: Yes. I ride over rainbows, where I find the leprechaun that tells me to burn things.
*Ralph stops talking for a moment and then nods his head a few times*
Mark: What colour is your bicycle, Ralph?
Ralph: It's red. It's the colour my mommy gets when I get carsick on her carpet.
Mark: Um…alright Ralph, we are done. You can go home?
Ralph: I thought this was my house. Argh! Stranger danger! Stranger danger!


PLEASE NOTE: This interview is entirely false, because we all know that Ralph Wiggum is a figment of Matt Groening's imagination.
Marky Mark